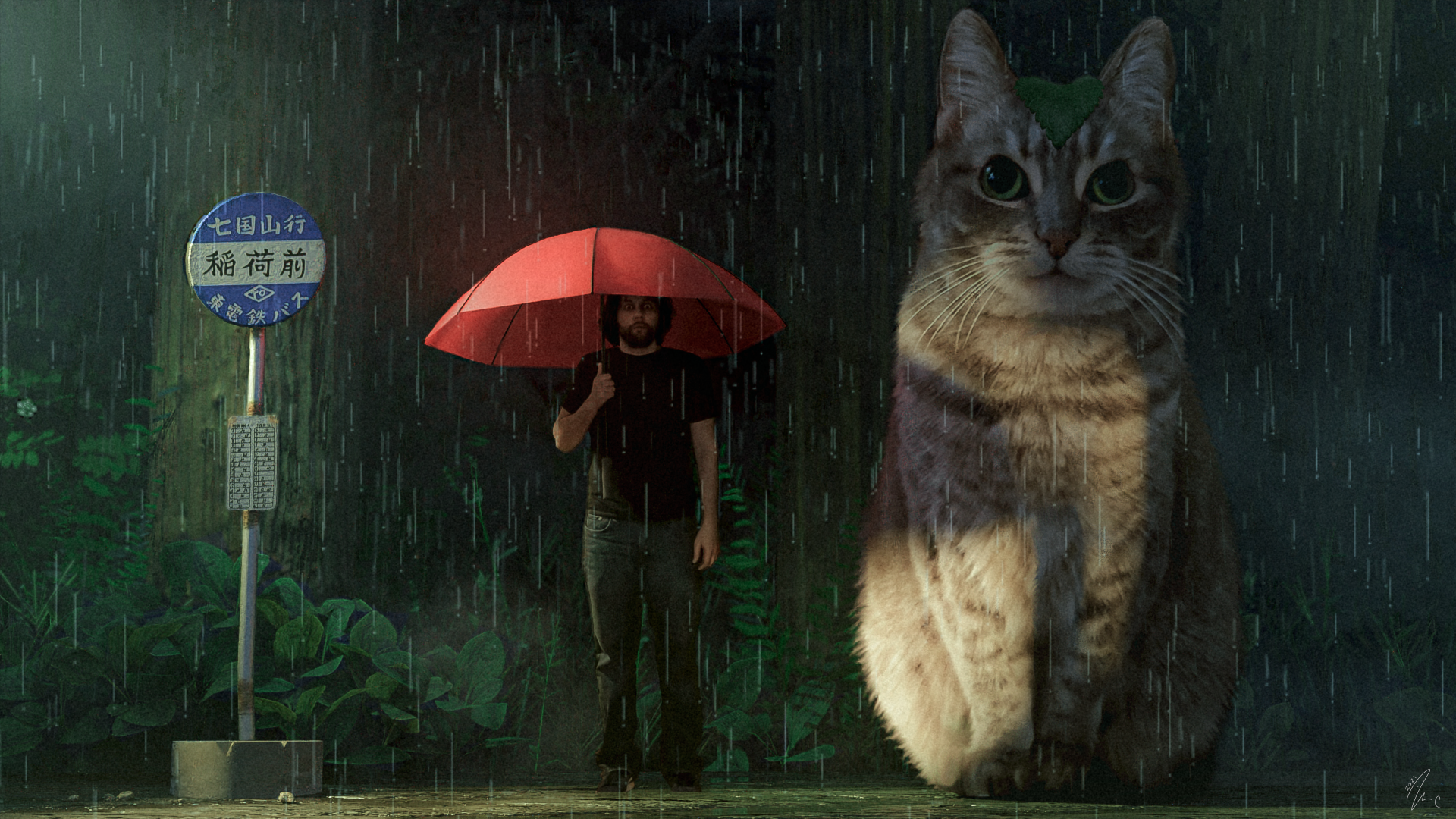 My Cat and I watch a lot of Anime.
This was to commemorate her 11th Birthday and was to mimic the "Bus Scene" from my favorite childhood Anime "My Neighbor Totoro" by Studio Ghibli.
The Image was a combination of photos edited with Blender 3D, Adobe After Effects Photoshop and Lightroom.

It was also featured as part of Blender Nation's "Best of Blender Artists of the Week" in March of 2021 and interviewed for their Behind the Scenes Series.